Offset & Digital Printing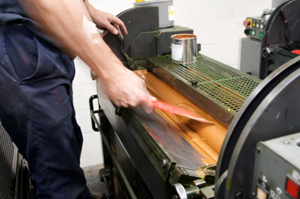 We can talk to you for hours about offset printing, digital printing, computer to plate and all the other neat stuff we have in our shop, but that doesn't describe the kind of printing we do.
Whether you need a simple black and white form or a full color brochure, you need it delivered on time and looking the way you intended.
Simply stated, that's exactly the kind of printing we do. Our professionals will produce your printed materials with a high level of quality at a very competitive price.
---