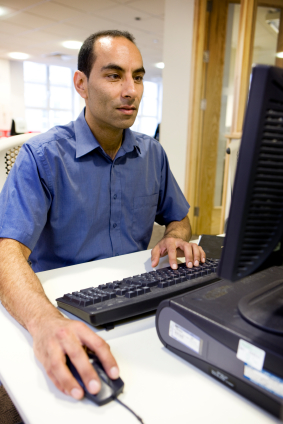 Burlington Press highly recommends the PDF format for submitting artwork. Please remember the following when creating a PDF file from your design program:
We require 1/8" margins on all sides. Any text or objects closer than 1/8" to the edge of the sheet may be cut off.
We require 1/8" bleeds on all sides. Any object that touches the edge of the sheet of paper must be set to extend beyond the page size by at least 1/8". If your document does not bleed, you do not need to add a bleed area.
All fonts must be embedded or outlined.
Artwork should be saved at 300 DPI or higher.
We also support the following software:
- Adobe InDesign: Package
- Adobe Illustrator
- QuarkXpress: Collect for Output
- Microsoft Publisher: Pack & Go
- Microsoft Office (Word, PowerPoint and Excel).
Full color images and photos to be printed in 4-color process should be prepared in CMYK, not RGB. If we need to convert an RGB graphic to CMYK, colors may shift due to differences in color gamuts.
Spot colors should be identified as Pantone colors (ie. PANTONE 301 C) .
Microsoft Office applications cannot be color separated within the application. If the documents are to be printed on a printing press, we must use special procedures and tools to separate these files that will require and additional charge. We will attempt to match the colors as closely as possible.
We are available to help you in preparing your files. If you have any questions, please feel free to contact us.
---